Revolution in the workshops
The Fashion Revolution campaign arises after the terrible accident of the collapse of the Rana Plaza building in Dhacca (Bangladesh), where 1138 people died in 2013. There were many workers in this building that they were working in a precarious situation, in which no company for which they worked came to the fore to apologize to those families who lost their loved ones, or to the people who survived but have had so many consequences that they cannot nor go back to work.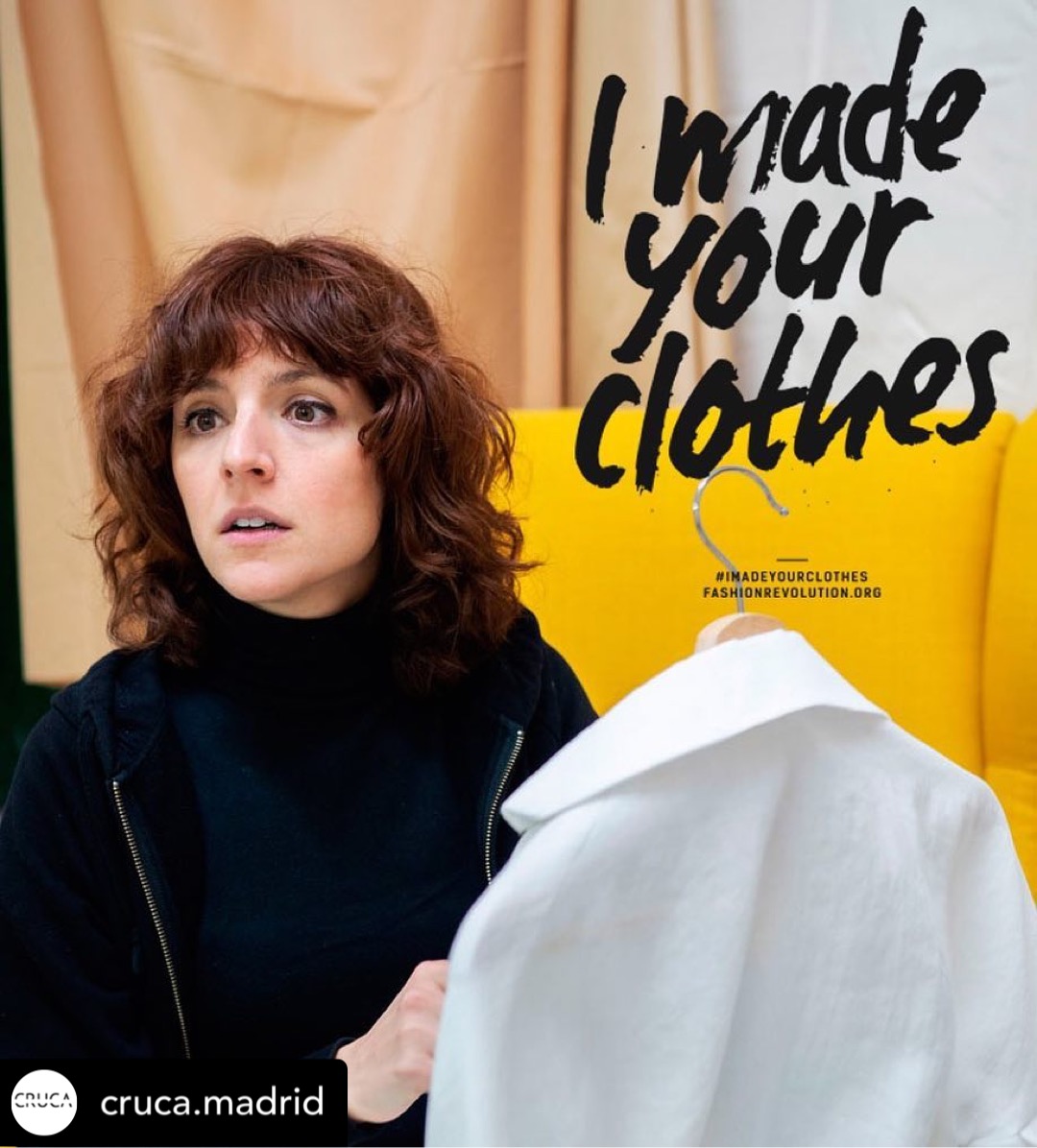 That is why every year we have to remember this accident and so many others that continue to happen. Because there are still people who do not even live with the salaries they have. When you buy a garment, do you read on the label where it was produced? It is very important to know where the garments have been made because we are not helping the people of those countries like Bangladesh, India, China ….. who do not have agreements or decent wages.
As you know, my clothes and bags are currently made in Madrid, but I started making them in Daimiel, a town in Ciudad Real, where there was a lot of textile industry in the 80s and 90s, but when fast fashion started, they started to close factories and now, there are only people, who are dedicated to something else or sew to order.
Why have we come to this? Why don't you think about all those people who have worked so hard? who know so much about sewing here in Spain.
I'm sorry, but it hurts me to know what is behind fast fashion and that is why with Cruca I continue to fight, for a limited production that is made in Spain, where I know perfectly well, who sews it and what wins. There are no intermediaries, there is affection for the people who do it.
Cruces de las Morenas.