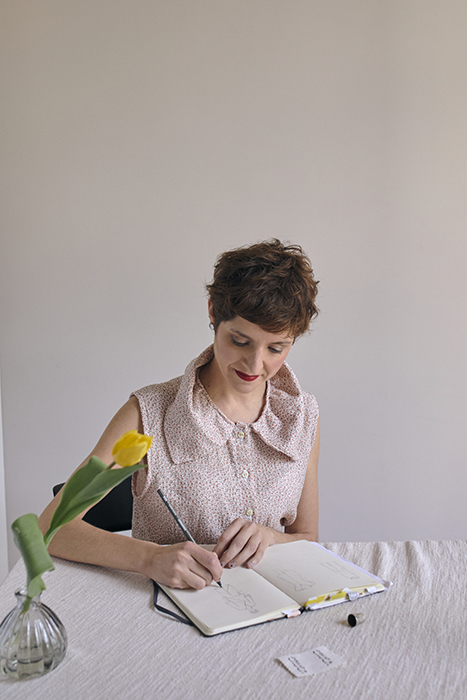 Do you want to learn how to sew your own designer clothes?
In our space where we have the CRUCA Atelier/Showroom, we also have the Training area, which is the creative part.
We give sewing and design workshops, both for adults and children.
Foto: @labizarre.studio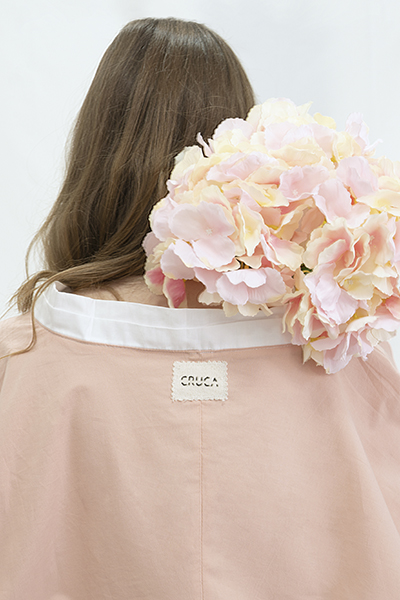 New collection that you can see here on our website and also from our atelier / Showroom Espacio Atella.

Deleitando letras, hilvanando historias Next September we will return with our reading meetings / reading club. The chosen book is "I don't remember anything" by the writer and screenwriter Nora Ephron . The last book that Nora wrote before she died, a fun and very entertaining book to read in the summer and comment on in the fall.
As always, our director Cruces de las Morenas and Lara Recuero, apprentice of letters from the blog SolangeVernon.com will be there.
We will wait for you. Registration from the web: www.espacioatella.es 
TIMELESS COLLECTIONS
The garments are useful season after season regardless of the trends of the moment.The inspiration behind each collection is what is drives the beauty of the design.

VALUES
Employment and local production at CRUCA we promote Spanish clothing. Limited Edition and on request, our purpose is to generate a responsible consumption of natural resources by providing the garments of an exclusivity.

"Looking at what we buy and under what conditions we do it helps us to bet on a sustainable future. Will you join us?"
Cruces de las Morenas · CEO CRUCA
Choose
Select the product you want to rent [2, 4 or 8 days].

Choose
Choose the date on which you want your garment to be needed, we recommend that it be 2 days before your event to have the shipping time.

Delivery and Return
Responsible Shipping and Responsible and Reusable Packaging.

Art and design come together in this new collection
We join art and design ethically