Photography and video: @mariasanduran
Makeup: @tuli_muah
Asistente: @Cris.ti_more
Model: @Lizi_dona
Boots: @suelashoes
Inspiration
The inspiration behind this collection is women and film. While men dominate the hero roles of Western films, my designs remember and honor the women and actresses of The Seventh Art.
Cruces de las Morenas
Heroines
We present the woman as a heroine in this time of change and revolution. In the Western film we see women beginning to revolutionize themselves, becoming stronger and ceasing to be submissive.
Feminism forms our primary inspiration, we are rebellious, courageous, and we are armed with self love. We shout and fight for freedom and liberty.
Fabrics used
In this limited collection, we have used as main the denim from Infinitit Denim that is produced in Spain, with a combination of recycled materials with organic production fibers to which the minimum chemical compounds have been applied. For our shirts we have used the leftover fabric from other collections. Nothing is thrown away here.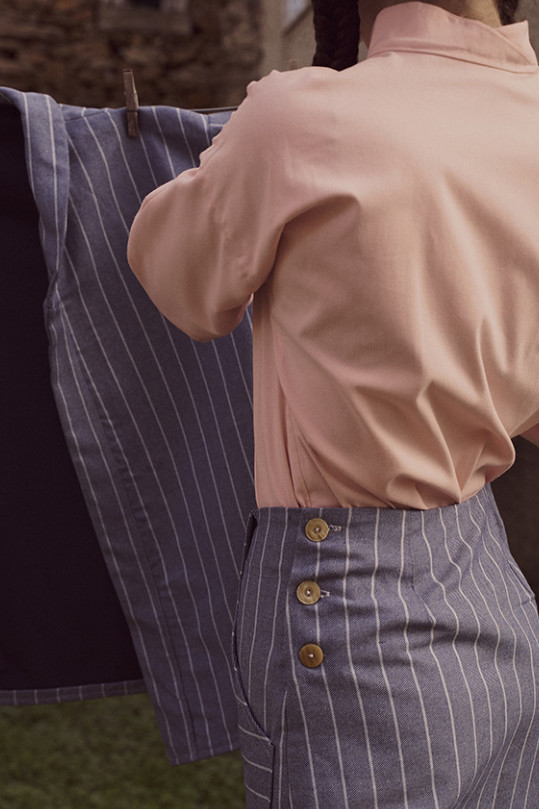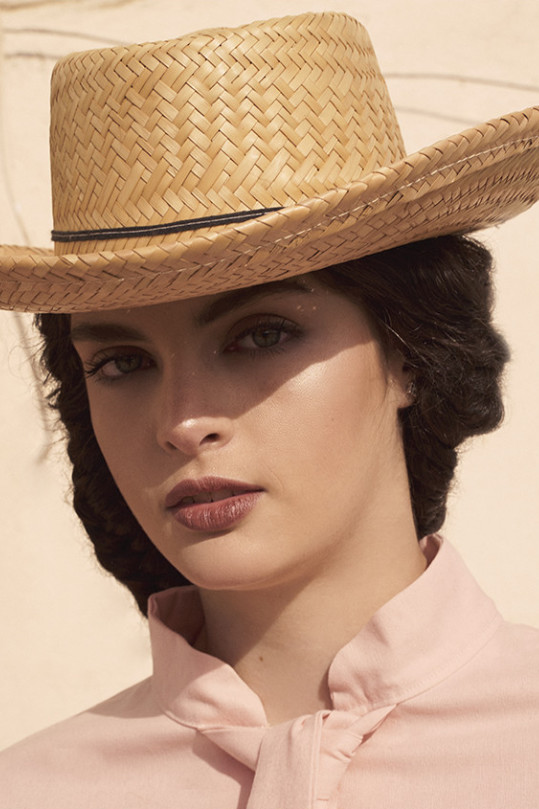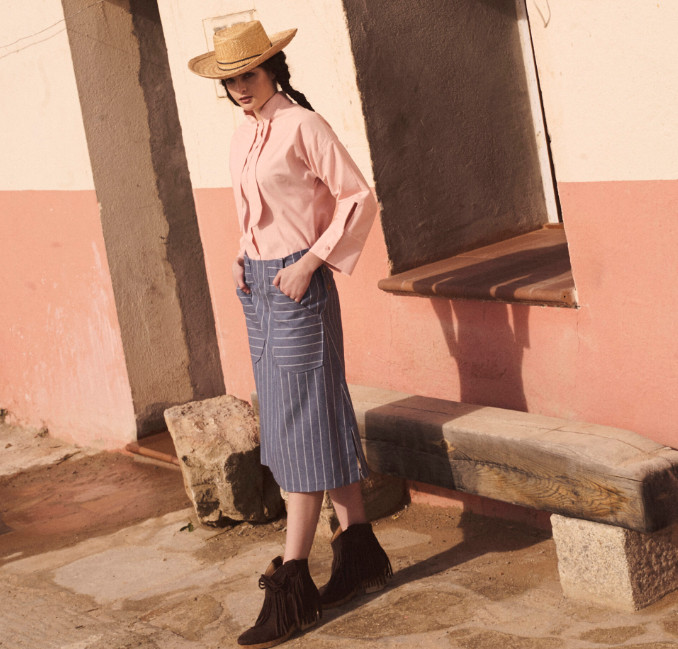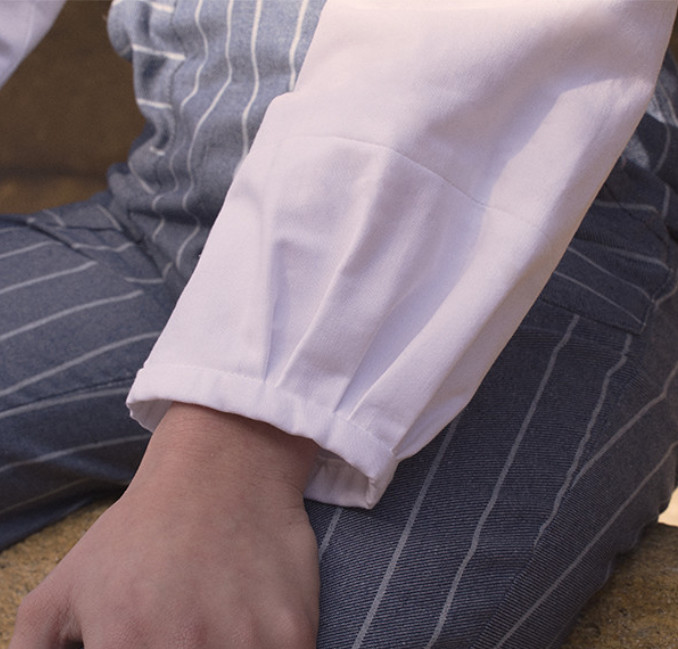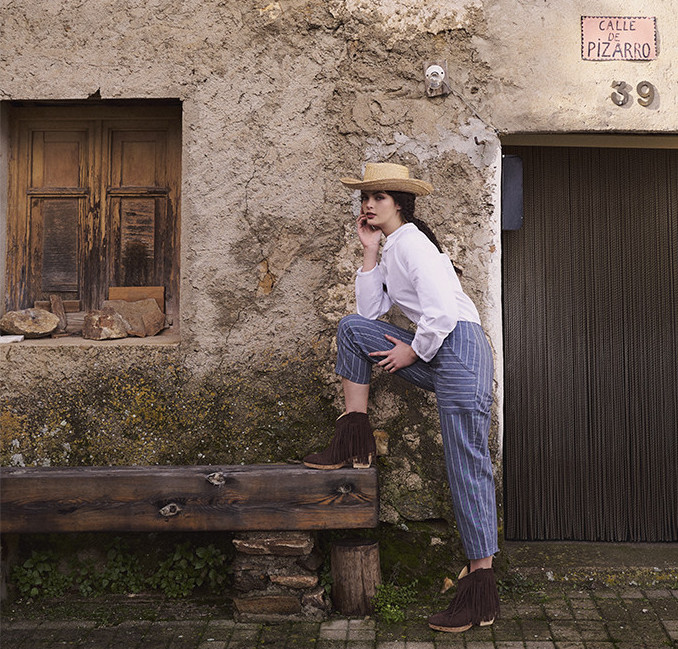 Zero Waste Pattern
For our shirts we have used the Zero Waste or zero waste pattern technique.
A technique in which all the fabric is used to make the garment. We do not generate waste and we have also created some shirts with very nice details.
Thank you @ cris.ti_more for your help in this pattern.
We don't stop learning